Fall...and Cream Cheese is the five recipes that I picked. Though not altogher unintentional. Some people really don't like cream cheese, but if they don't know that it is in there, more than likely they will eat it. There really isn't that strong of taste, so just make it and don't tell them.
Lucky for me, my Hubby eats anything. (there are few exceptions). Sometimes, I really mess up in the kitchen, and he still eats it. This recipe really lacked something. It really was a pinterest dud. Maybe it was the beer I had on hand, or maybe it was the lack of flavor, I'm not so sure, but after the first bite, I really didn't want any more. Hubby loved it.
You can find the recipe here:
http://tidymom.net/2010/beer-cheese-buffalo-chicken-dips/
It's the top one, or you can find it here:
First up……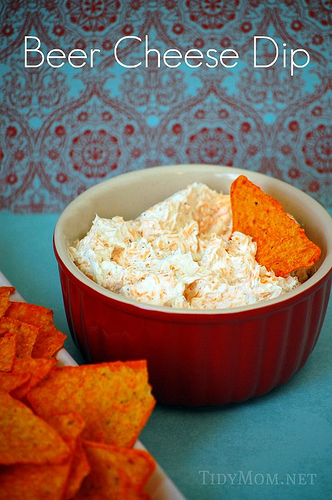 Ingredients
2 – 8oz pkgs Cream Cheese, softened
1/3 cup beer*
1 envelope Ranch Dressing Mix
2 cups Shredded Cheddar Cheese
Instructions
Beat the first three ingredients until well blended.
Stir in cheddar cheese by hand.
*if dip is too thick, add a little beer to thin it down
I'm not sure where she was going with this. But I couldn't eat much of it. If I were to make it again, I would use a lighter beer, and I would have to add more ranch. Maybe not the packet but some form the bottle.